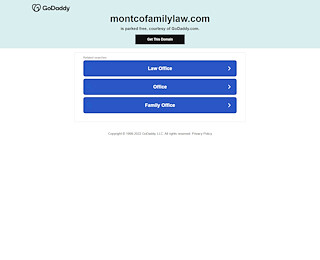 If you're wondering "Is there a Family Lawyer near me in Montgomery County, PA?", the answer is a resounding 'yes'. The problem is, family lawyers are in no short supply, making it a difficult process to determine who to hire for your legal matter. Let Attorney Anthony DiFiore help make the decision an easy one. Call DiFiore Law Firm at 610-601-5250 for a free consultation.
You'll need a family lawyer with experience and expertise when it comes to protecting your rights and representing you in the court. Don't make the mistake so many others have made before you in thinking self-representation will save you money. In the end, the results you obtain will affect the rest of your life.
There are numerous reasons why you should consider only the most qualified family lawyer for your case. If you've been told that the best lawyers are all in the city or working in another region, you may be tempted to think "I'll never find a good family lawyer near me". The truth is, there are many qualified lawyers in Montgomery County, PA. Anthony DiFiore is one such exceptional attorney.
Consider the following reasons why you should hire a professional rather than opt for self-representation:
- One of the most overlooked reasons why you need professional representation is that your lawyer will tie up all the loose ends involved in your case. There is no substitute for the closure that comes from hiring an expert. Trying to handle legal matters alone often results in those lose ends coming back into play at a later time. A lawyer will ensure other problems will not arise from having been left unattended.
- If you are receiving advice from family or friends, you may have already heard more than once that it will cost too much to hire a lawyer. Further advice ranges from 'represent yourself' to 'just be nice to your partner and it will go well'. Hiring the best family lawyer available will result in your financial peace of mind and may even save you money in the long run. In fact, you can consider the money you spend on a family lawyer to be the ounce of prevention that determines the amount cure.
Don't simply conclude that "there is no family lawyer near me". Montgomery County, PA is home to many fine family lawyers. We recommend Attorney Anthony DiFiore for his passion and expertise in the field of family law. You won't find a local attorney who will work as hard to protect your rights, achieve the results you have in mind and keep you informed of your case's progress every step of the way.
Visit MontcoFamilyLaw.com to learn more about the qualifications of Attorney DiFiore and why locals considered him to be the best lawyer in the region. Schedule your free case evaluation by calling his firm at 610-601-5250. Attorney DiFiore will proudly serve as your advocate and fight to protect you in court.
Family Lawyer Near Me Montgomery County Pa