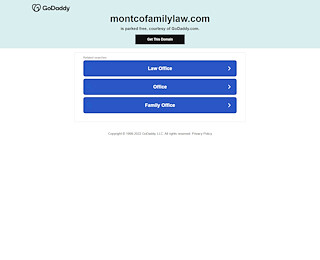 Finding the right family law representation in Montgomery County, PA is not as easy as you might think. Your success in the courts will be determined by whether or not you hire the right lawyer. If you're searching for an attorney to serve as your advocate, consider calling Attorney Anthony DiFiore at 610-601-5250.
There is certainly no shortage of family law attorneys in the state of Pennsylvania. Make sure your pressing need to hire a lawyer does not result in you hiring the wrong one, the results of which would be catastrophic for your situation. Avoid hiring the wrong attorney by following a few of the tips below:
– If you begin to suspect that you may be in need of a family law attorney in the Montgomery County, PA area, start looking as early as possible to avoid having to hire one on the spot. If your partner should choose the lawyer you would want as your first choice, you'll no longer be able to use their firm due to a conflict of interest, so time is of the essence when making your selection.
– Dig deep into your community to find a lawyer with a great reputation in the eyes of locals. Word of mouth is crucial in seeking out the best lawyer for the job. If you have friends or family who have used the services of a local attorney, ask their opinion. Make a call to Attorney DiFiore and set up a free case evaluation- you have nothing to lose and a wealth of experience to gain.
– Hire a lawyer who specializes in exactly what you need them for. For family law, only a family law attorney can provide the expertise you'll need. It's surprising how many people going through a family law matter hire a lawyer whose specialty is in another area, considering what is at stake. This is an indication of how desperate clients can become when time is running out.
– Once you have set up a consultation with your lawyer of choice, set aside a few moments to write down your most pressing questions. You should not feel awkward asking your potential lawyer questions- and they will probably welcome your attempt to find out if they are the right match for your needs. You can find sample lists of questions to ask family law attorneys online that may be helpful.
– Trust your instinct when it comes to making the final decision. If anything feels off, you might want to make a consultation with another attorney. Don't hire an attorney that only gives you answers you were hoping to hear- it's a sure sign they are just trying to gain your business. Pick a family law attorney in the Montgomery County, PA area who makes you feel comfortable communication with them- it will make the process go much smoother.
Attorney Anthony DiFiore would like to offer you a free case evaluation when you call 610-601-5250. Feel free to call Attorney DiFiore's office if you have questions or send an email to anthony@MontcoFamilyLaw.com. When results matter, hire the very best. Family Law Montgomery County Pa