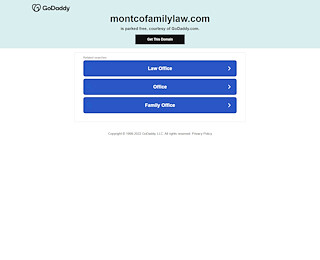 Are you searching for a family law lawyer in Montgomery County, PA? Consider Anthony D Difiore before you make any final decisions. Attorney DiFiore's knowledge and experience are a winning combination when it comes to your case.
If you're asking yourself whether or not you need a family law lawyer in the Montgomery County, PA region, the answer is a resounding 'yes'. While there is no law that requires you to hire legal representation, you could be making the biggest mistake of your life should you opt to represent yourself. There are few times in life that require a more sober decision than when facing family legalities. Consider a few of the numerous reasons why you need legal representation:
– To prevent you from being bullied by your partner. Such intimidating comments, such as, "I'll never let you see your children again", or, "I'm getting the house an everything in it", typically are made out of ignorance of the law or frustration over the situation. Your lawyer will keep you balanced so that you don't succumb to intimidation tactics that have no merit whatsoever in the law.
– Unless you are an expert on law, you should not make the mistake to believe you could do a better job on your behalf than a lawyer. Make sure your rights are protected by hiring the best family law lawyer in all of Montgomery County, PA.
– You will be held to the same high standards that a lawyer would be, had you hired one. This includes drawing up documents, filing them in a timely and professional manner, serving documents legally and keeping within the legal schedule.
– A family law lawyer can restore your sense of uncertainty during a very stressful time in your life. Self-representation only adds to the mounting stress. Too often, a party that self-represents will sign off on matters that they end up regretting at a later time.
– Your lawyer is able to look at the big picture and help you see things from a wide lens angle. In effect, there are no emotions involved from your lawyer's standpoint.
– Failing to hire a lawyer because of the legal fees that have to be paid is a mistake many people make. Don't forget- having a lawyer in your corner can save you money before all is over. Your family law lawyer in Montgomery County, PA can ensure that you only pay your fair share of child support and alimony- or prevent you from accepting too little in either case.
– There is simply no substitute for having a professional in your corner who will take care of every legal detail while you tend to matters in your life.
If you are facing a legal issue that may end up impacting you for the rest of your life, call Attorney Anthony D DiFiore at 610-601-5250 to schedule a free case evaluation. Lawyer Difiore will serve as your advocate, pay attention to your needs and fight for your results.  Family Law Lawyer Montgomery County Pa