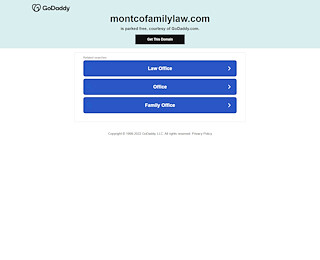 Finding the right divorce lawyer in Montgomery County, PA may not be quite as easy as you think. With no shortage of law firms in the area, it can be difficult choosing from the sea of lawyers all claiming to have the experience you're looking for. DiFiore Law firm would like to offer you a free case evaluation in their office to help you with your decision.
Attorney Anthony DiFiore has the skills, the expertise and the knowledge to fight for your rights and effectively handle your case, from start to finish. Bring your list of questions to your consultation and decide for yourself if Attorney DiFiore is the right match for your needs.
Don't be taken in by friends or family who try to tell you that you don't need an attorney on your side during your divorce. No matter how amicable things appear to be on the surface, things can turn bitter quickly, especially in cases where child custody, child supper, alimony and property division come into play. Your best protection lies with hiring the best divorce lawyer in Montgomery County, PA.
Even if your partner has professed to you that they wish to end your marriage without a battle, legally or financially, it's essential that you consider what is actually at stake. At the earliest possible time after learning that you are facing a divorce, it's very important that you start weighing out your options. The decisions you make now will affect the rest of your life- and the lives of every member of your family.
Consider the top reasons why you need professional representation in your corner:
– The court of law does not extend special or preferential treatment to litigants who opt for self-representation. Unless you are an expert in the field of divorce or family law, you will gain nothing by choosing to represent yourself over hiring a professional who brings years of experience, knowledge, skill and wisdom to the table. If you come to court lacking knowledge of the law, you'll most likely be treated with contempt by the court.
– There is no substitute for objective representation with no emotional ties to either side. Your divorce lawyer can help to keep you grounded, assist you in making sense out of the barrage of unfounded threats coming from your partner (often which have no basis in the law), keeping you focused and moving in the right direction, should you have other important matters to keep in line, such as a job or family to take care of.
– Your divorce lawyer can offer settlement options you may not have even known existed, which may make sense to both you and your partner, thus saving time and money for all concerned.
Hire the best divorce lawyer in all of Montgomery County, PA by calling 610-601-5250 or go online to MontcoFamilyLaw.com to learn more about what makes DiFiore law Firm the right representation for your case. Don't make a mistake that will cost you everything- call Attorney DiFiore today. Divorce Lawyer Montgomery County Pa