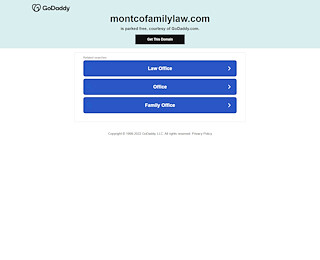 If you're searching for a child custody lawyer in Montgomery County, PA, you're most likely going through a very stressful time in your life. Make sure your emotions don't cloud your judgment when it comes to your decision. Hiring a lawyer on the spur of the moment could well be the biggest mistake you ever make.
Consider talking to Attorney Anthony DiFiore about your case. Call 610-601-5250 to schedule your free case evaluation and discover why locals consider Attorney DiFiore the best custody lawyer in Montgomery County, PA.
There is a lot to consider before you hire a custody lawyer due to the complexity of the issues and the serious nature of the matter. Top on your list of considerations should be the experience and reputation of your attorney. It is essential that you keep in mind during your search that the results of this case will be far reaching. The future of your family members are in the balance. Does your attorney have an impeccable reputation in the community?
It's important that you spend enough time weighing out your options before making the final decision on who will represent you. Schedule consultations with attorneys who offer free case evaluations and take advantage of the value being offered. Bring a list of questions with you to the consultation. If you aren't able to come up with a list, use the Internet as a resource to print out a comprehensive list of questions that would benefit you to ask.
Under no circumstances should you contemplate representing yourself during a child custody case. Although it is strictly optional whether you wish to hire a custody lawyer in Montgomery County, PA, it is wise to remember the old adage: A person who represents himself in a court of law has chosen a fool as his lawyer.
How is it that this quote has lasted throughout the decades and come to be thought of as a bit of wisdom? It simply makes no sense to represent yourself unless you happen to be an expert on the law. If your expertise is in any field other than child custody law, a lawyer will out-qualify you at every turn, and with so much riding on the results of your case, why would you even consider compromising your rights?
Attorney Anthony DiFiore specializes in child custody cases. As your lawyer in Montgomery County, PA, Attorney DiFiore promises to work tirelessly as your advocate, paying attention to your needs and fighting effectively for your desired results. His firm, DiFiore law, LLC, was founded on the principle that high quality legal representation should be narrowly tailored to focus on his clients' needs.
DiFiore law offers payment arrangements and affordable options for clients in need of representation. Feel free to schedule your free case evaluation by calling 610-601-5250 or send your questions to anthony@MontcoFamilyLaw.com. You'll never regret hiring the best custody lawyer in Montgomery County, PA. Call DiFiore Law Firm today.